Project/Cool site 2010/10/28 06:00
구글 인터넷 가족 안전 센터 (Family Safety Center)
MSN 에서도 인터넷 세이브 존 서비스를 제공하고 있듯이 구글에서 가족 안전 센터가 출시되었다. 아무래도 같은 노선을 걷고 있는 경쟁회사이다 보니 비슷한 서비스들이 게속해서 겹치고 있는 모습이다.
MSN 에서는 IE 를 사용하는 유저에게 세이브존을 서비스하고 있는데, 아마두 구글에서는 크롬을 사용하고 있는 유저때문에 가족 안전 센터를 제공하고 있는듯해 보인다.
Family Safety Center
---
[http://www.google.com/familysafety/] 구글 안전센타에 접속하면, 여러가지 자녀들을 위한 컴퓨터 안전 설정기능을 사용할 수 있다. 구글 메인 페이지에서 소개를 안해주기 때문에 사실 좋은 서비스가 많지만 알지 못하는 경우가 많다. 특히 구글에서는!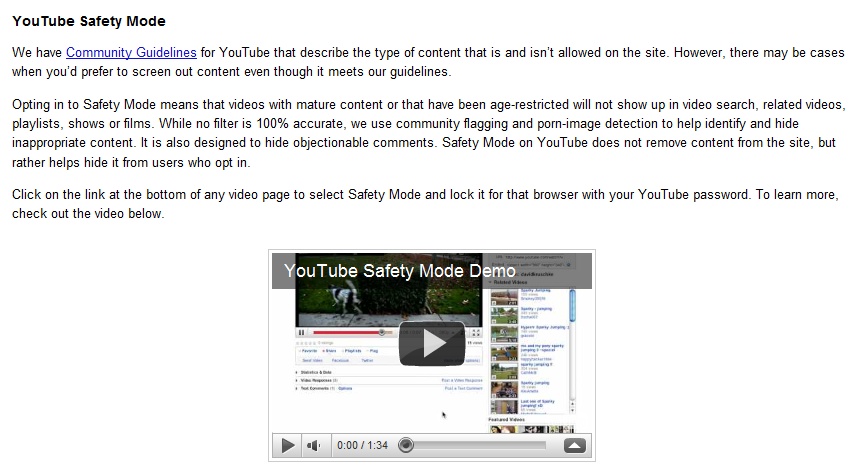 검색을 필터링 한다던지 , 락을 걸어서 음란검색이나 검새결과가 나오지 않도록 설정할 수 있다. 그리고 가장 많은 동영상 유저가 있는 youtube 까지 연동을 할 수 있다.
접기
We know how important it is to protect and educate young people on using the Internet and want to provide all of our users with a safe experience.
When it comes to family safety, we aim to:
Provide parents and teachers with tools to help them choose what content their children see online
Offer tips and advice to families about how to stay safe online
Work closely with organizations such as charities, others in our industry and government bodies dedicated to protecting young people